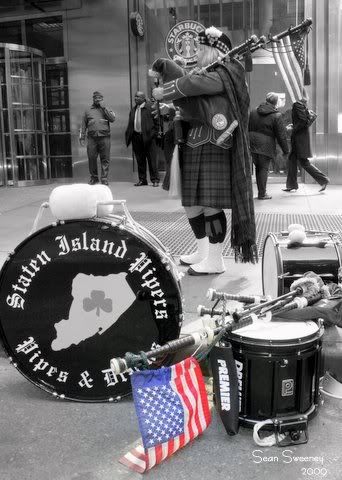 Stolen from Sean Sweeney as always!
March 6th - Saint Patrick's Day Parade down Forest Avenue
March 17th - Our Hibernians and BagPipe Bands will be marching in Manhattan.
Do you want to learn the Bagpipes? Did you know it if free to learn? Did you know it is too late for this year? But not too late for next - come down the first meeting in April.
Here is their March Calendar for this year.
Date
Event




12-Feb
Sat
SI Parade Fundraiser




5-Mar
Sat
Rockaway St Patrick's




6-Mar
Sun
SI St Patrick's




12-Mar
Sat
So Amboy St Patrick's




13-Mar
Sun
Jersey City St Patrick's




17-Mar
Thurs
Manhattan St Patrick's




19-Mar
Sat
Highlands St Patrick's




20-Mar
Sun
Bayonne St Patrick's




Announcements have started for the Irish Fair:
The 13th Annual Staten Ireland Irish Fair is slated for June 11th and 12th 2011 and is held at 777 Seaview Ave at the corner of Fr. Capodanno Blvd on the grounds of South Beach Psych.