This Saturday, The Looney Bin is holding a fundraiser for Louie's Legacy Animal Rescue. I am the NYC Area Coordinator for LLAR and will be at the event. See invite on FB for more information here. But in the meantime, learn more about Louie's Legacy.
In honor of I LOVE NYC PETS month, today I am profiling my favorite animal rescue on Staten Island. Some of you already know, that when this site is not updated, it is probably because I am at our shelter, transporting animals, or working with some recently saved, getting them ready for their forever home. (And sometimes I am even at my real job!)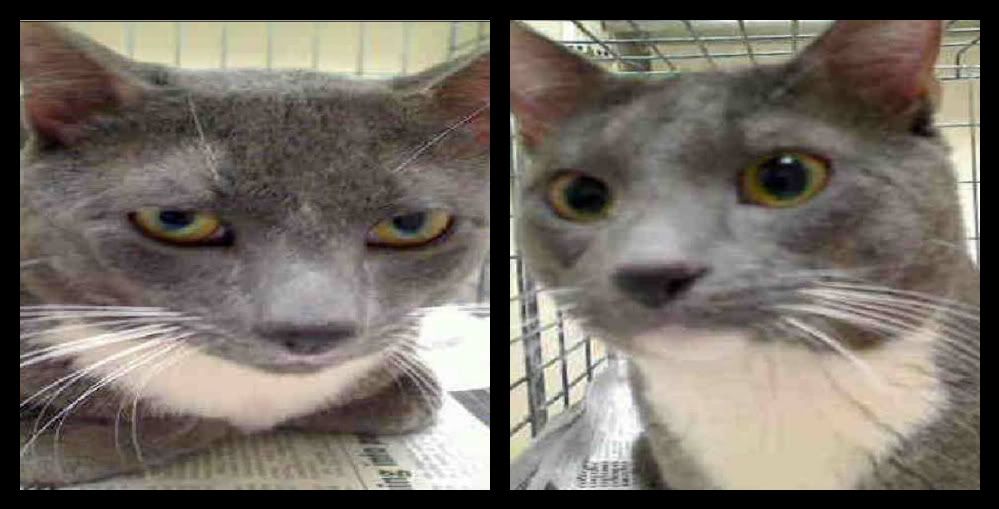 The rescue I work through is Louie's Legacy Animal Rescue (LLAR). Emily Gear, the director began rescuing animals after she adopted her first dog, Louie in 2006. At the time she was here in New York. While she lived on Staten Island, she was the Curator of the Garibaldi-Meucci Museum. Emily built up her rescue efforts and incorporated LLAR in 2009. She has since moved back home to Ohio, where she has the space and ability to rescue animals full time.
I was able to grab her away from the many animals in her care recently, and interview her about the rescue.
Positively SI:
Tell me about Louie.
Emily Gear:
Louie was my first dog in my adult life. He was a 60 lb Basset Hound - Siberian Husky mix with one blue eye and one brown eye, and he made sounds that I swear were nearly English. He could stand up on two legs and clap his short, stubby legs together, and got such joy out of seeing me giggle wildly about it. I rescued him in 2006 after he had been abandoned by a family who meant well but was totally ill equipped to care for him. I found him all the way up in Connecticut. I brought him home and found he had stage II heartworm disease. I got Louie at a time in my life when I was suffering alone from PTSD. While I saved his life-- he saved mine. He will always be my true love and the best friend I ever had.
PSI:
The rescue is obviously named after Louie. Tell us what happened to him.
EG
: I officially started the rescue after my Louie was killed on 1/2/09 when he broke out of our fenced-in yard and he ran directly into the path of an SUV. At the risk of sounding melodramatic, it was an event I will never totally recover from, because for me, the sun rose and set with that big red dog. After he gave me my life back, there was only one thing I could imagine would be at all fitting to honor his life with: giving my life to the cause of animal rescue.
PSI
: Tell us more about yourself:
EG
: I was born in Cincinnati, OH in 1978 and educated at Kalamazoo College in Michigan. My degree is a B.A. (the infamous Liberal Arts Degree), majoring in Studio Art. In 1998-99, I spent 8 months in Russia and the Middle East, and I think it was there that I really awakened my desire to impact the world through charitable work. In June 2001 I moved to New York City, and in 2002 I took a position as the Curator/Director of the Garibaldi-Meucci Museum in Staten Island.
During that time I showed my artwork in various venues in Manhattan, Brooklyn and at Snug Harbor Cultural Center in Staten Island. I was also accepted into the United States Foreign Service, and requested assignment in Kabul, Afghanistan. Then, everything changed. After suffering an assault, I rescued Louie and my entire life opened up. I made the choice to remain at the Garibaldi-Meucci Museum instead of entering the diplomatic corps, in part because I could not imagine giving up the dog that saved my life.
In 2008 I moved home to Cincinnati, OH where it would be possible for me to begin rescuing animals full-time, and after Louie's tragic death in 2009, I dedicated my work to him with the incorporation of Louie's Legacy Animal Rescue. I continued rescuing animals in New York City, where my rescue career began, because I still feel a commitment to the animals I could once work with in person.
In 2010, LLAR rescued over 700 animals across 13 states. I currently reside in Cincinnati, Ohio with my four dogs Joey, Cyrus Jones, Sandusky and Louie Jr., and Staten Island is still my second home.
PSI
: Tell us what your role of Director of Louie's Legacy entails.
EG
: As Director, my job is to make sure that while we are a charity, our business is strengthened year to year so that we can continue saving animals. I not only choose most of the animals we take, but I set forth plans for medical and behavioral treatment, under a veterinarian's guidance; I work to promote the rescue and each individual animal, I interview potential adopters, I take on some of the difficult training cases that land in rescue, I review our financials on a monthly basis and do most of our fundraising proposals. Of course the hats I wear are numerous, but these are some of my main duties.
PSI:
I know my average day includes working with all the New York area cats, we have in the rescue, but tell me your average day in Ohio with the dogs is like.
EG:
On an average day I am out with the dogs kenneled at my house at 10 am. Each animal has its own behavioral regimen, feeding schedule and medication schedule. By 11:30 I am usually plowing through hundreds of emails and taking phone calls. Often in the afternoon I am meeting a transport of new intakes from under funded rural pounds in Kentucky and eastern Ohio, and proceed to take them home, start wormers, vaccines, microchips and flea medicine, and make them appointments for spay/neuter and other testing. Foster families come and pick up their animals at my home after I photograph everyone, and I spend the evening uploading photos, writing bios and meticulously keeping medical records.
By 7 PM I am out with the dogs again, and then back to 100 more emails. Usually there is at least one emergency a day-- maybe a puppy has gotten sick and we're afraid it's parvo, maybe a dog is returned, maybe a neighbor asks me to catch a dog who he's been feeding on his other property for a week. Every day is different, but they all last at least 18 hours, lol.
PSI
: Since your days are so long, I have to assume this is your full time job.
EG
: This is what I do for a living. I realized during my museum days that I could be more effective if I could do it full time, even though I'll never have "disposable income," I have been able to make it work. Like any other charity, the effectiveness of our work depends on the strength of the organization, which we have achieved (and continue to improve) with my full-time attention.
PSI
: Was it hard to start up a full rescue like this?
EG:
It probably was, but I don't remember many of the hard parts. Rescue has a way of sweeping you off your feet so that a year rushes past, and then you look back in shock at how much you've accomplished.
PSI:
How many volunteers does it take to run the rescue?
EG:
I would say we have 15 DEDICATED volunteers, and several other fair-weather friends. The number of dedicated volunteers is consistently growing.
Our number 1 need in the New York area is foster homes. Number 2 is people willing to transport animals or supplies to foster homes (on and off Island). Beyond that, cat and dog food are needed, and monetary contributions to be used for medical care, supplies, or whatever our needs might be. Keep in mind we are a 501 c 3 non-profit, so our financials are public. If you make a monetary donation, you can be sure it will be used appropriately.
PSI:
I know all your own dogs are rescues. Tell me about them.
EG:
My boys are wonderful. Louie left a huge hole in my life, and in Joey and Cyrus Jones' lives. I am convinced Louie led me to Sandusky, who I happened to see was scheduled to die just 2 weeks after I lost Louie. He is the same funny mix-- Basset and Husky-- a mix you rarely find-- and yet there he was, needing someone to save him. I am sure that was Louie's way of helping me heal.
Joey and I have grown very close after Louie's passing. We are best friends. Cyrus Jones, the Dachshund-JRT mix is a mommy's boy and follows me room to room. Louie Jr. was the runt of the first litter of tiny babies I ever took. They came two months after Louie's passing, and so I named the smallest pup after him. Unfortunately, I couldn't let him go if he was named Louie... so I kept him. He will be 2 on Valentine's Day and still gets into everything.
I wouldn't give up any of these boys for anything. Each one played a role in helping me bounce back after losing Louie, and they are innocence, love and stability at the end of days that sometimes take me to some pretty awful places.
PSI:
Where are the home offices of the rescue?
EG:
The office is in Cincinnati, OH (at my house), and now we have further strengthened the rescue by hiring a part-time New York City Area Coordinator in Staten Island, you!
Animals are kept in foster homes within a certain range of these two locations.
PSI
: I know as well as you do, how hard this job is, but tell us your view of working with animals.
EG
: Volunteers must understand it will be hard, inconvenient and dirty. Sorry, I wish I could say otherwise! The rewards are in seeing animals that almost died on the euth table, being held by a child in their new home, or sleeping soundly on a plush pillow. If you want to get into this business, you have to be in it for the love of the animals but be able to make difficult choices when situations arise. You have to be willing to accept what you don't know and learn to think like the animals you've saved in order to rehabilitate them and find a home for them that will fit like a glove. Anything less doesn't do the animal justice.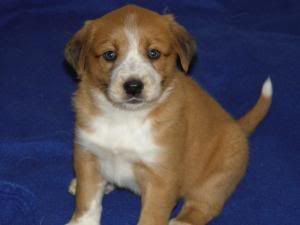 PSI:
How many animals are in need of homes through the rescue right now?
EG:
I would say we have about 40 animals at any given time in the rescue-- not all are up for adoption (litters of puppies too young for placement bring the number up).
In Staten Island, we have a few more cats than dogs, because we are still in the need of many more dog fosters, and a few more cat fosters as well.
PSI:
Thank you Emily. I personally know how much goes into each day of being a foster and coordinating the New York area for you, but this was still eye opening. I have to say, I think I have it easier working with the cats than you do with the dogs.
For more information on Louie's Legacy and to join the mailing list, please visit the website:
Louie's Legacy Animal Rescue